Ingredients: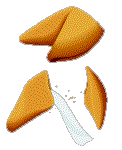 4 chicken breasts cut in bite-size pieces
(or use pork chops)
Small amount of oil to cover bottom of pan
1 small onion chopped in tiny pcs
1 cup ketsup to taste (rice will be pink)
2 tbsp sugar to taste
4 eggs
2 cucumbers cut in long strips
Directions:
Cook rice ahead in 2 quart pot (yields 8 cups).
Note: See cooking white rice in the yellow frame of the Bulgogi recipe.
Cut up chicken in bite-size pcs.
Peel cucumber and slice in long oval strips.
Saute onion in small amount of oil
Add chicken and brown on low-medium heat.
Add cooked rice a little at a time to mix.
Add ketsup, salt and sugar, gently mix, set aside in serving dish.
In clean fry pan, butter bottom of pan and make omelette.
Lightly brown egg on both sides.
Cut egg in long strips for garnish on top of cowpot.
Garnish also with long cucumber strips along the sides and serve.
When refrigerating leftovers, separate cucumbers as they become soggy.
Tip: Want to know more about the person who contributed this recipe?
Run your mouse over the graphic top right.